The binomio champion of the National of Super Prime does not fall in the beginning of the defense of number 1, and it is possible to play for children against the Volkswagen Polo GTI R5 of Javier Ugarriza and German Maune, the double Hyundai is a final match of the anthology to win the victory in Costanera.
The jornada en la Costanera de Asunción is very much celebrated with historians, who have been an animator and a great show for a public that from the very beginning is only the Costanera de Asunción. Luego del paso de los autos del regional, ya con luz artificial illuminating la noche capitalina, los autos del Nacional de Súper Prime salían a escena con todos los reflectores puestos, siendo los grandes esperados de la noche.
Calidad no faltó en la lucha por la punta en la general, primeramente Javier Ugarriza con su nuevo Volkswagen Polo GTI R5 salía a marcar las primeras diferencias con Zaldívar. If you have a great experience in the first place, you can complicate things in the second day, making the most practical things on the boards for the final time.
With less than a second sale, Ugarriza marcaría una muy buena tercera vuelta, bajando la marca a los 2m50s, el mejor tiempo absoluuto hasta ese momento, pero los champions llevaron al Hyundai 2m47s, logrando así ganar la general por 1s62, en un explosivo arranque de temporada para Fau que ya prepara su proyecto europeo.
#SPDesafioDeAsfalto: The champion, Fabrizio Zaldívar, in 360 ° and 60 frames per second, with the Hyundai i20 (NG) R5 "Dark Edition". pic.twitter.com/8KnLvWRT4X

– rally.com.py (@rallypy) February 20, 2022
Ugarriza se quedaría con el segundo escalón del podio, en un tremendo debut con una nueva montura. Fabrizio Galanti junto Pablo Olmos con el Toyota Etios R5 terminaron terceros, también con una buena performance para el binomio del Toyota Gazoo Racing Paraguay.
En la Tracción simple, César Cruz con Roberto Aguilera a los mandos del flamante Peugeot 208 Rally4 fueron los mejores, si bien no con un ritmo aplastante, el binomio de Peugeot se va adaptando al estilo de manejo del coche francés lucha por la F2 en todos los frentes.
Top 4 – General
F. Zaldivar / V. Aguilera (Hyundai) 8m36s69

J. Ugarriza / G. Maune (VW Polo R5) + 1s66

F. Galanti / P. Olmos (Toyota Etios R5) + 7m52s

A. Alonso / F. Gorostiaga (Skoda Fabia R5)
Top 5 – Easy traction
C. Cruz / R. Aguilera (Peugeot 208 Rally4) 9m44s99

O. Benitez / A. Barreto (Honda) + 11s35

M. Irala / J. Bravo (Honda) + 23s92

N. Baeza / C. Ledezma (VW GOAL) + 31s83

B. Ramírez / C. Martínez (Toyota) + 32s93
Comments
Latest videos
The legend of José Luis Chilavert in football and international football is gigantic. Uno de los tantos lugares donde el exarquero es idolatrado por lo que logró, es Velez Sarsfield de Argentina, que este sabado le brindó un gran homenaje en la previa del partido ante Independiente.
In a record and thanks to the Copa Libertadores and Intercontinental conseguidas in 1994 and one of the references to aquel plantel, José Luis Chilavert received a plaque in the cesped of the José Amalfitani Stadium.
When the paraguay lounge in the camp, watching an alternative to the "Fortín" de Liniers, the stage is complete with the "Chilavert, Chilavert, Chilavert" grill.
And the exarque paraguayo agradeciio el gesto. "I am very grateful for this plaque, a wonderful recognition for all my friends from the decade of the 90's, technical, utilitarian and decirle that I am also grateful to Velez Sarsfield, I want a lot," he said.
👏🏼👏🏽👏🏾👏🏻👏🏽👏🏼

ME EL MEJOR ARQUERO DE LA HISTORIA ST ¡ESTÁ EN CASA!

👋🏻👋🏽👋🏻
👋🏻👋🏽👋🏻
👋🏻👋🏻👋🏿

CHI LA VERT !!!
CHI LA VERT !!!
CHI LA VERT !!!

⚪️🔵⚪️# JuegaVélez pic.twitter.com/lnY7QHlQC9

– Velez Sarsfield (@Velez) February 20, 2022
Comments
Cerro Porteño found in Guaraní in La Nueva Olla the Sabado por la tarde, in one of the parties that played the 3rd Apertura Tournament. Además del juego en sí, el attractive cat era verlo por primera vez en cancha con la camiseta azulgrana al refuerzo estrella del "Ciclón", Marcelo Moreno Martins.
Y hinchada cerrista responded to the great manner, assisting in the mass and smoking the fiesta in las gradas, which is a complete complement to Cerro and Moreno Martins in the last 20 minutes of the game.
A total of 29,515 people entered La Nueva Olla and the "Ciclón" reclaimed 724,550,000 guarantors, in the best assistance and reclamation in the Apertura tower.
The loads in Guaraní de parte de la hinchada azulgrana también estuvieron presentes, recordando el partido del final del torneo Clausura 2021, en el que Cerro Porteño consiguió dos goles en el último par de minutos para ganar un título que hasta entonces panec.
One of the flags with the inscription "100: 55", alluding to the exact moment of the goal of Juan Patiño who consored the champion of Cerro Porteño in front of Guaraní, and from which he said: to play in the tribunes of General Pablo Rojas.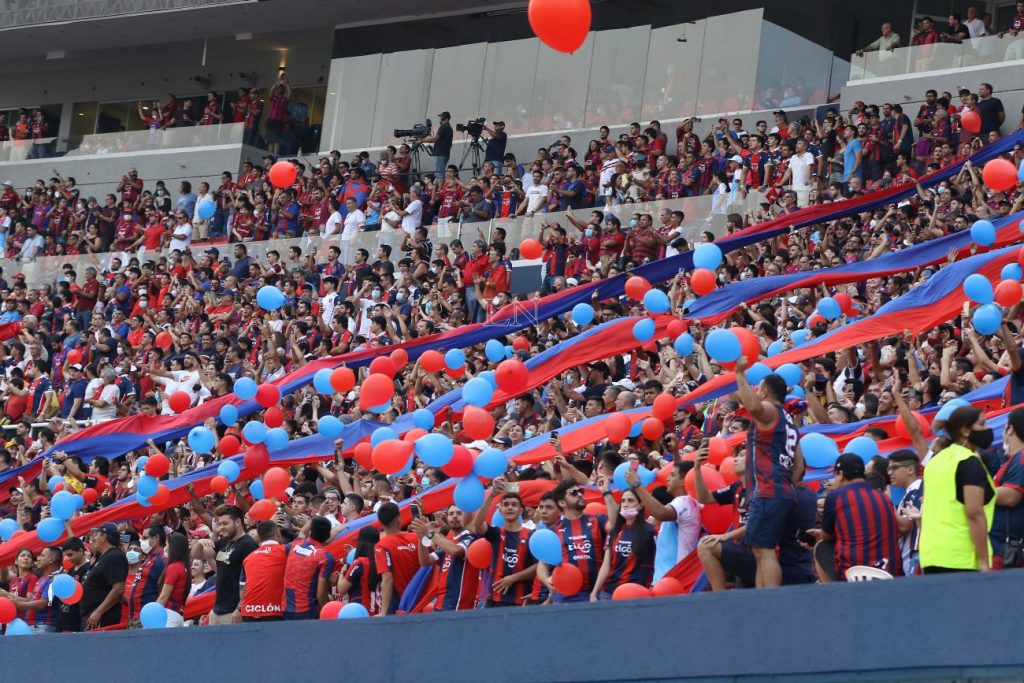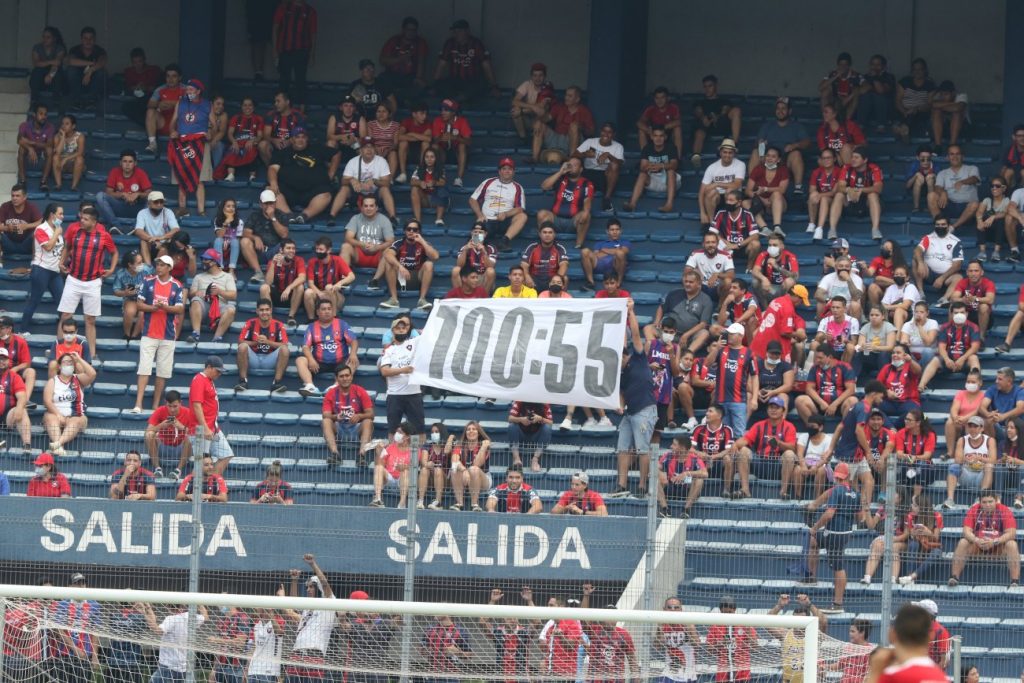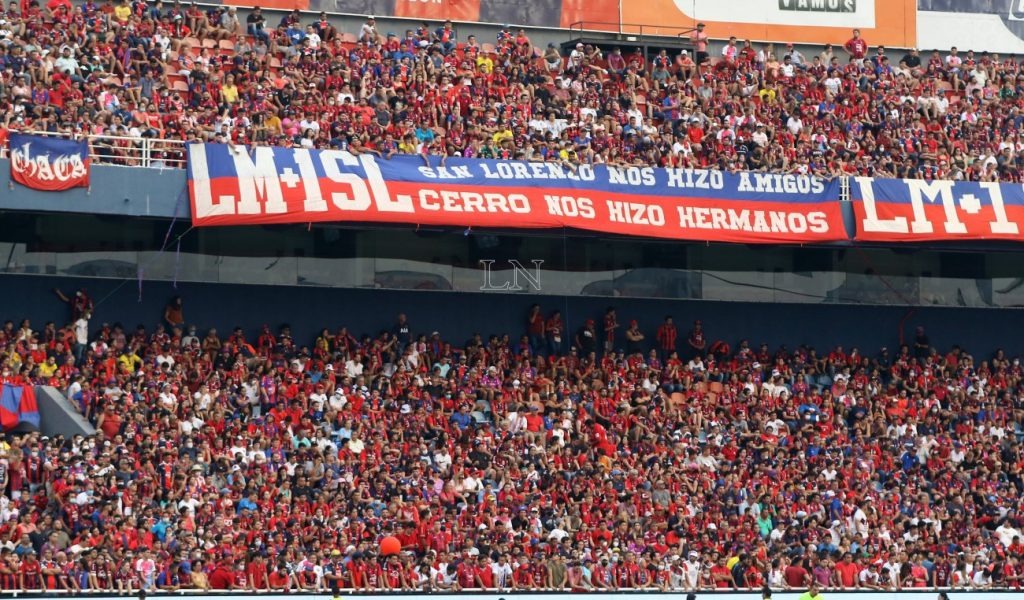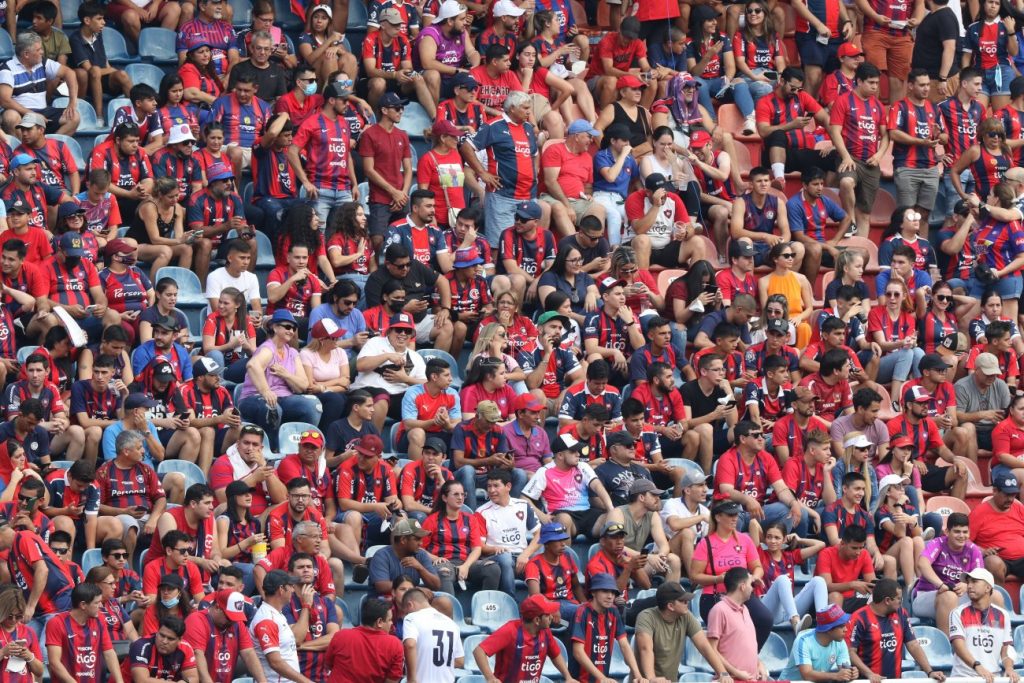 Comments
.