Abrió Palermo y una vez más el punto de partida fue la Copa Cañueñas Rush, que desde hace siete años organiz el Puesto Viejo & Estancia, entidad que preside el inglés Jeremy Baker.Sus dos finales, la fiesta del polo de Cañuelas, mostraron como todos los años con un gran trabajo de marketting y del departamento de polo, por la Copa de Plata, entre Tokio Polo vs. La Porfiada and the Copa de Oro, con El Remanso vs. YPF El Molino.
The first game, for the Copa de Plata, between Tokyo Polo and La Porfiada, was realized in the 2nd stage. arrives at 4-1. Prometiando el tercer chukker, La Porfiada, en una gran remontada, acortó la diferencia a un gol, pero en los ultimos segundos, un penal extendió la ventaja de Tokio Polo a 5-3, en el half time, que una vez maś La Porfiada levantó in an adjusted room chukker to empathize 5-5 a minute from the final campaign; in addition to the Tokyo Polo, he insisted and ultimately followed the lead. Hasta acá, it was a party that was to be considered by the teams.
But in the last look The Porphyry sees the history of spectacular form.
Posteriorly and as close to the day, the song 1 received by YPF El Molino and El Remanso, a well-known English speaker, who will discuss the final of the Copa de Oro. The match was a first part of a pair, with an empathy of 2-2 that lasted until the last second when he met El Molino. Promising the second chukker, El Remanso played 3-3 in the final season of this second episode, a penalty from El Remanso in the first half.
Hasta ahí, El Remanso y Molino lucharon palo y palo, with successive empaths and minimal differences to favor one of the other team. In the third quarter, El Remanso was able to find out about the times and get to the 6-4 standings. El Molino responded to quad abajo por apenas un gol (5-6), resulting in el que fueron al half time.
In the ark of the chukker room, Sebastián Force, de El Molino, suggested a strong firethat you have no consecutive consequences for the juggler, because of the recomplained by Claudio Palomeque by precaution.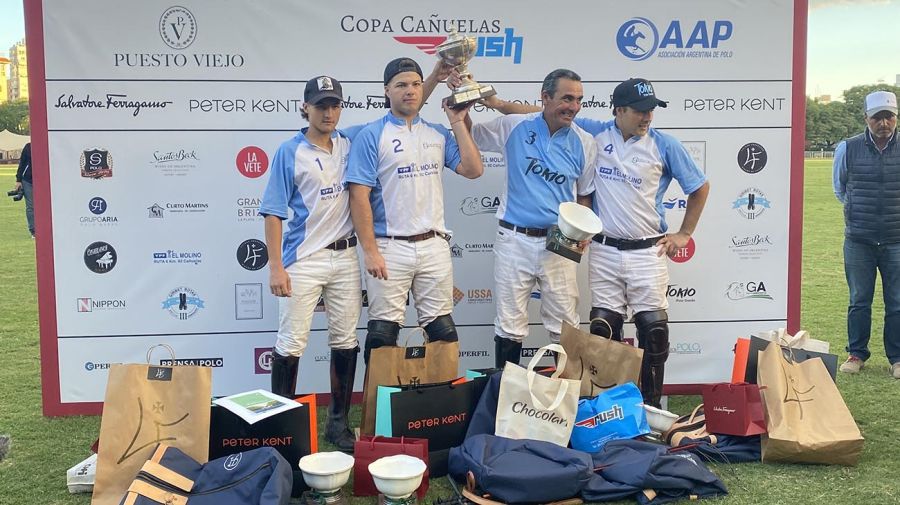 Tras la demora por la lesión de Force, se reanudó el partido, que continuó siendo muy parejo. The accident is partially closed with El Remanso arrives at 8-7. Fiel a todo el desarrollo del partido, El Remanso and El Molino finalized the fifth part of the matches 10-10.
In an ultimate chuckle for the heart attack, El Molino was the first to hit the night for the 12-10; but the reality is that it has a life and a continuous life, it has finally El Molino logs in the two events and celebrations at the Copa Cañuelas Rush de Oro from 14 to 12.
I want to get rid of juvenile labor Juan Perón, 17 years old, who was the author of 7 songs in the final and veteran's tambourine Claudio Palomeque, a luchador of polo cañuelense that veniaa de jugar en la final previa y entró de reemplazo de gran manera en una final complicated.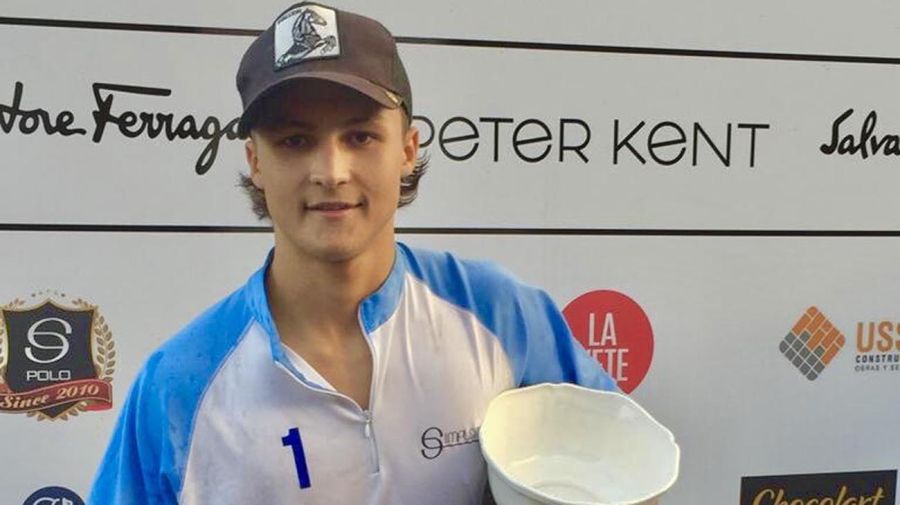 Copa Cañuelas Rush, Copa de Plata
La Porfiada: Felipe Granados -1, Juan Sagarna 2, A / C 1, Lucas Torales 6. Total 8.
Tokyo Polo: Laureano Bellinzoni 0, Diego Valeriani 2, Maximiliano Guerra 2 and Claudio Palomeque 3. Total 8.
Progression La Porfiada: 1-1, 1-4, 3-5, 5-6, 8-8, 13-8.
Coñuelas Rush Cup, Gold Cup
El Remanso: Holly Butler 0, Zac Beim 1, Ignacio Velazco 3 and Tom Beim 4. Total 8
YPF El Molino: Franco Garay -1, Juan Peron 1, Fascual Force 3 and Alejandro Palomeque 5. Total 8.
YPF El Molino Progression: 3-2, 3-4, 5-6, 7-8, 10-10, 14-12.
Fair Play: Tom Beim
MVP: Juan Perón
Thank you to all the companies that accompany us Rush Argentina, Salvatore Ferragamo Perfumes, Peter Kent Handbags, Nippon Extreme by Bridgestone, Santos Beck Wines, Fulgor Velas and Deco, Casablanca Alma Mia Tango, Grand Brizo Hotel La Plata, Santa Crepa, LF Style and Design, Simplemente Polo, Giribert Botas, Chocolart, La Vete, Todo Chacra, Curto Martins, Don Roque, Agroventas, Grupo Aria, USSA Construcciones, Parking Ezeiza, YPF El Molino, Pessego Helados, Tokyo Polo, RUS, LP Producciones, Prensa Polo , Click Polo, Revista Caballos.
I am also interested in you